Perfumes – Creativity that talks to the senses
The path to keeping the senses invigorated is innovation in fragrances — a function continued creativity. Our products, systems, and services are a step ahead of the requirements of the day. They really are future focused solutions to everyone interested in enhancing sensory experiences. Toward this end, Benson Co boasts of innovative ideas and chemical leadership, coupled with strategic, longstanding alliances with suppliers and customers.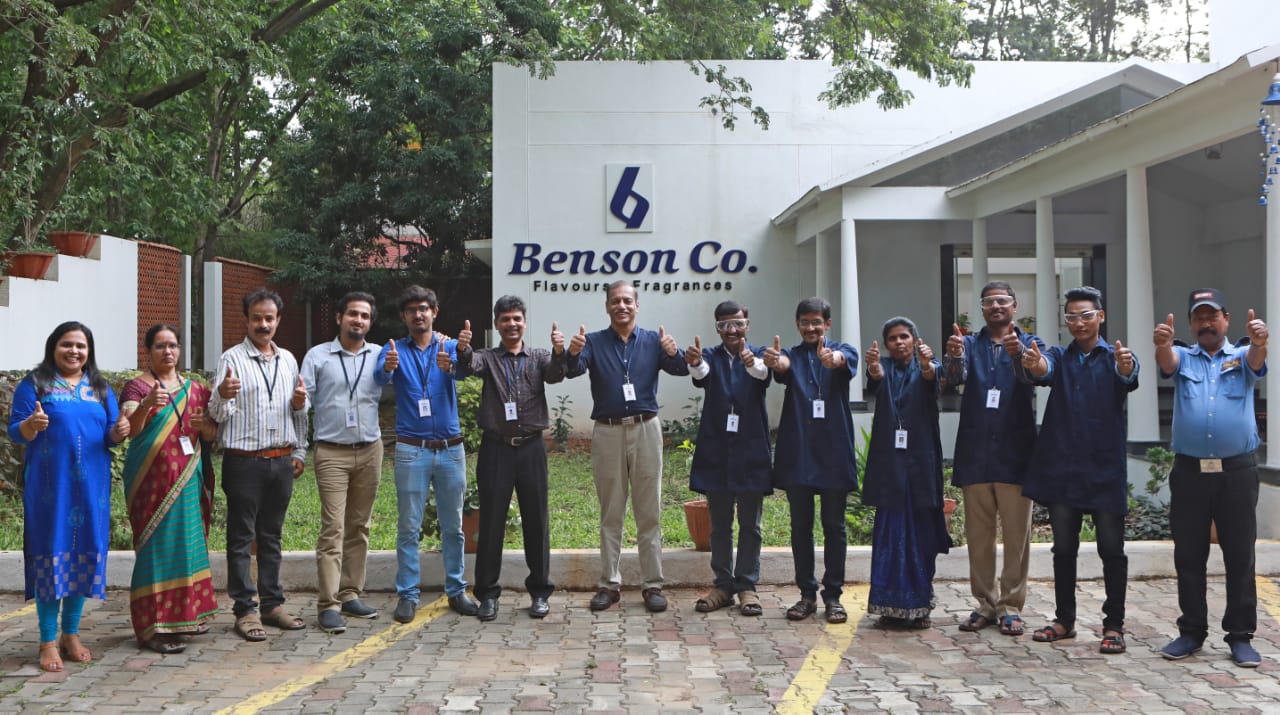 Our creative endeavor is led by highly trained professionals dedicated to improving customer products through the latest technology, in-depth research and development of new products and processes.




Driven by a passion for excellence and uncompromising integrity and founded on the strength of our existing resources, we are committed to developing new, diversified opportunities for growth. Our development team engages in new product research, ideation and development to tap newer opportunities, while also researching on new applications for our existing products.

Our state-of-the-art perfume creativity facility and experience center is fully equipped with analytical and process development laboratories, along with pilot plants for conducting tests to ensure tangible outcomes.

Little wonder then that Benson Co has consistently been designing and producing inspiring creations for a wide range of categories including incense, soaps and detergents, hand sanitizers and hand wash, household products, cosmetics, air care, shampoos, creams and gel.

At Benson Co, creativity is not a sudden burst of inspiration, but a conscious, meticulous and systematic approach to elevating the perception of scent. To understand more about our philosophy of innovation, visit our creative center or talk to us.

Call us on +91 99026 99922 or write to us at innovation@bensoncompany.com